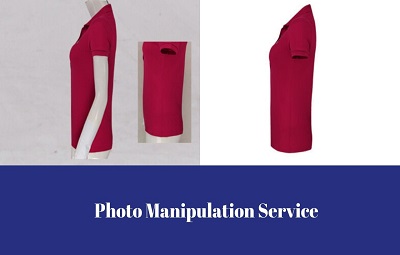 Photo manipulation is an art of changing an original image into a new form as you want. It is used for adding deception as well as illusion on the image. Adobe Photoshop is one of popular software for image manipulation service. It is formed by edit colors, add more impact, use several qualities or to remove the awful compiling elements to develop the importance of an image.
There are many images which present unbelievable illusion carried out in a realistic mode and moderate effects by image manipulation. These efficient images are generally designed to have some remarkable assessment with the viewers. This service is not only applies for the digital painting to emphasize different attractive facts and to blend original images with dynamic colors but also any kind of scratched photos can be repaired with colors. Through photo manipulation service, black and white photo can be transformed into eye-catching color photos.
Mainly, Photo Manipulation Services that we offer to our worldwide clients on account of achieving the admirable results.
We may provide Photo Manipulation Services for
Removing, include and replace photo objects
Replacing missing teeth
Adding missing person or object in a group photo.
Changing eye color
Including watermark on your preferred photos
Enhancing, Enlarging & Cropping photo
Cutting off sharpen edges to look shining
Shifting background with any other image or color.
Clipping USA provides latest and modern Photo manipulation services using state-of-the-art technologies and software in order to changing, adding or removing objects from the images. We apply the digital photo manipulation system in various ways such as clipping path, image masking, photo retouching, photo enhancement, photo restoration services and so on.