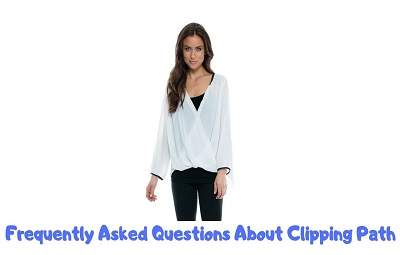 FAQ About Clipping path
Frequently Asked Questions About Clipping Path-Nowadays, people are showing lots more interest in clipping path as it is proving to be effective technique for capturing attention. If you are seeking attention for your product or want to detach any elements from the photo, clipping path is the solution here. Do you want to know more about this image altering?
Allow me to answer you some frequently asked question about it.
#1. What is clipping Path?
Ans: This is the procedure of making an object separated from the background by crafting vector path. It is mainly used for E-commerce product.
#2. What is the tool that is used for creating clipping path in Photoshop?
Ans: In Photoshop, pen tool is the only tool that is used for creating path. With this tool, object of any shape can be selected properly. When you are using this tool you should zoom in the picture into 300 pix and forward with small path it will give you more accuracy.
#3. Which technique to apply when clipping path is not working?
Ans: If your object is too much complicated to apply clipping path you can approach with masking method.
#4. What is the best software for making Clipping Path?
Ans: Basically, Adobe Photoshop is used for structuring vector path. One can perform on this technique with various version of Adobe Photoshop as Photoshop CC, Photoshop CS etc. It actually depends on the editor most that how well he is utilizing the feature.
#5. Does automatic clipping path making tool provide accurate result?
Ans: Obviously it can't, automatic tools can never deliver you accurate result. The process is related to creating line. So, you never expect accurate result from any kinds of automatic tools. Even it will play a negative effect on the picture. So, it is better to avoid it. Are you looking for best clipping path service provider jump this.