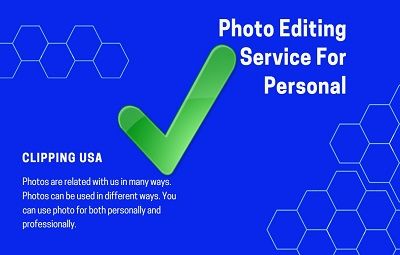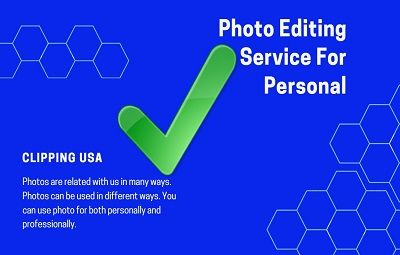 Photo Editing Service
Photos are related with us in many ways. Photos can be used in different ways. You can use photo for both personally and professionally. There was a time, people used to take their photo for making an album. They stored their memory on album. But time has changed now. We are living in 21st century. Social media has become so popular.

Facebook, Twitter, Whatsapp, Instragram, Viber are some of them. People love to stay connected via social media. Era of making photo album has over. Now people upload their photo on social media. Everyone wants to present them exceptionally. Do you also want to present yourself especially and exceptionally? Then this post is going to help you. In this post, you will find out how you can use Image editing service for personal photo in the best way.


Professional Photo Retouching Services For Personal
For presenting your photo exceptionally well you need to apply something special. You need to do something that makes you different from others. You can take photo editing service. Normal photo editing like changing brightness and light, change hue and saturation these are basic thing. These cannot make your photos special. Why should you do then?
You should use some advance photo editing technique like clipping path, Image masking and Photo Manipulation. But for these editing techniques you need to have sufficient knowledge on image editing. Alongside, it will consume your valuable time. That's why it is better to take online service. You can get above mentioned editing service from ClippingUSA. Only ClippingUSA can ensure high quality service at a very cheap cost. If you are searching for professional photo editing service for personal photo, ClippingUSA deserve a trail. Let's have a trial now. They don't charge for it. So what is the delay then? I think you should try it right now.